Get Free Inserts for Your Amplify Planner!
Would you help us spread the word?!
Would you help us by sharing our website on social media?
We're a small, but growing company and we want to help as many people as we can find their #plannerpeace.


As a way to say "thank you" for going out of your way to help us, we created some awesome PDF inserts for your Amplify Planner!


Here's what's included:
- Expense Tracker
- Budget Tracker
- Meal Planner
- Reading Tracker
- Routines & Reoccuring Tasks Tracker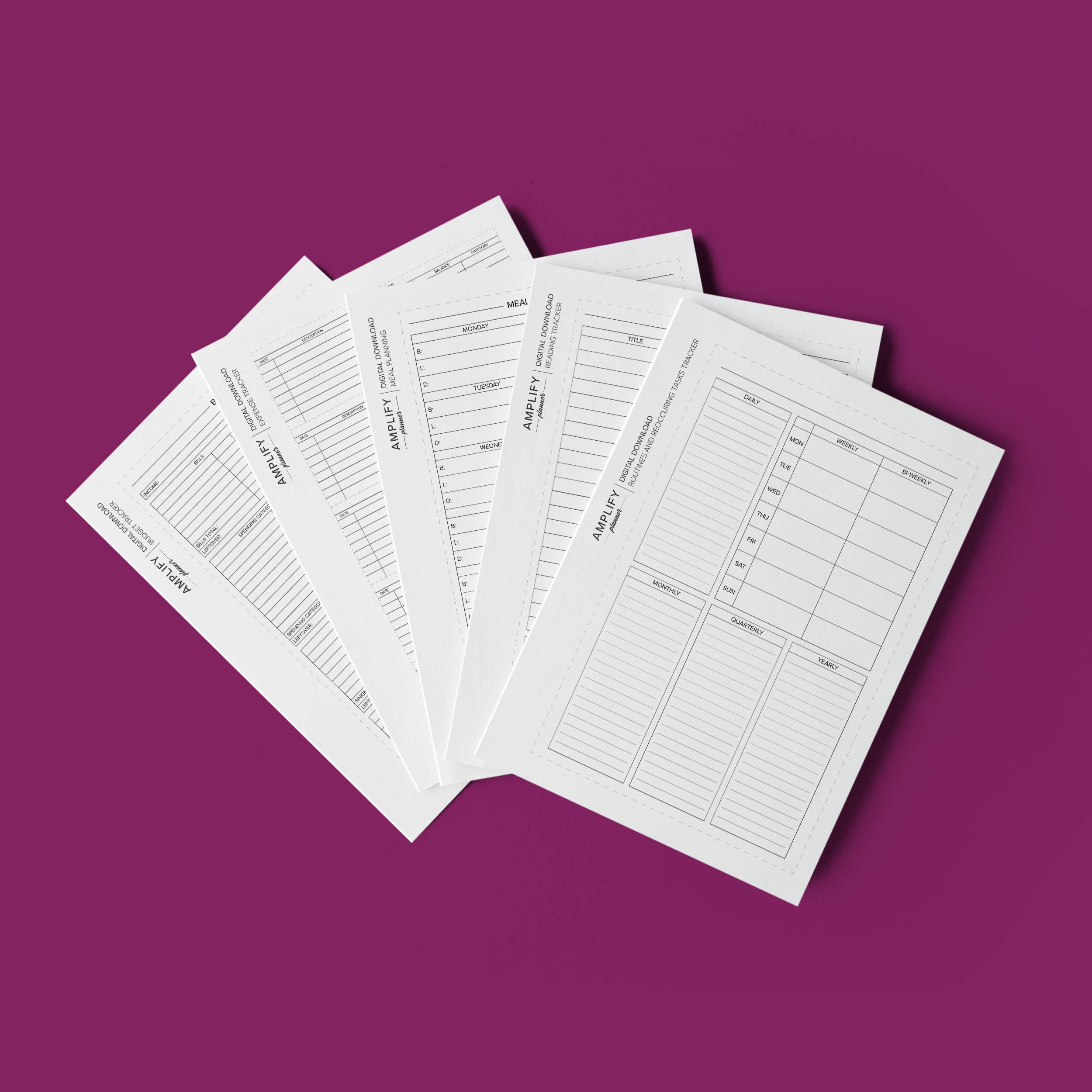 HERE'S HOW TO GET YOUR INSERTS
1. Share our website on social media
2. Take a screenshot of the post (or story) you shared
3. Email the screenshot to hello@amplifyplanner.com and we'll reply with the freebies!