This store requires javascript to be enabled for some features to work correctly.
Amplify Planner: Your Path to Planner Peace
Take your life from unorganized chaos to consistent productivity!
The Amplify Planner is highly functional paper planning system designed to adapt to your ever-changing needs. Whether you're a high achiever, entrepreneur, small business owner, parent, or student - this planner was made for YOU!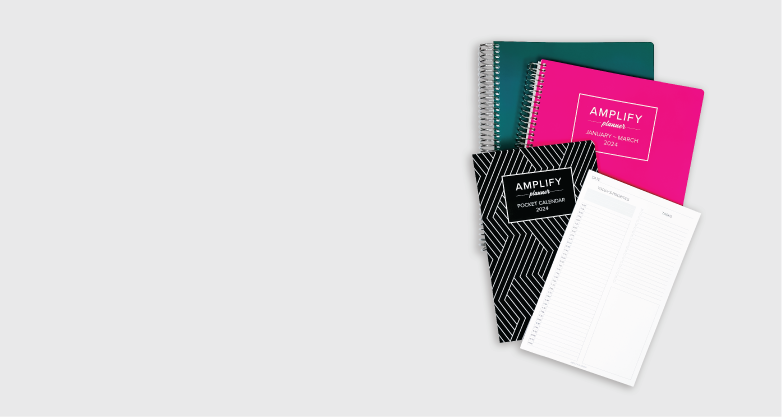 2024 Quarterly Planners are here!
NEW UPDATE - extra notes pages between the monthly & weekly layouts!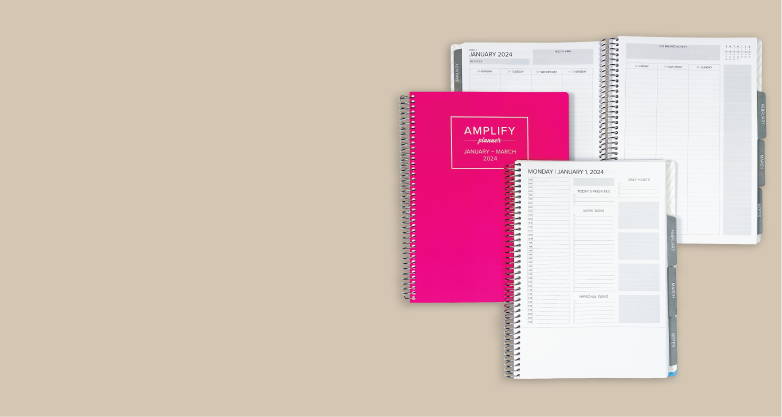 Quarterly Bundles Are Back!
Buy all four 2024 quarterly planners together & save 10%!
NEW UPDATE - mix & match colors for each quarter!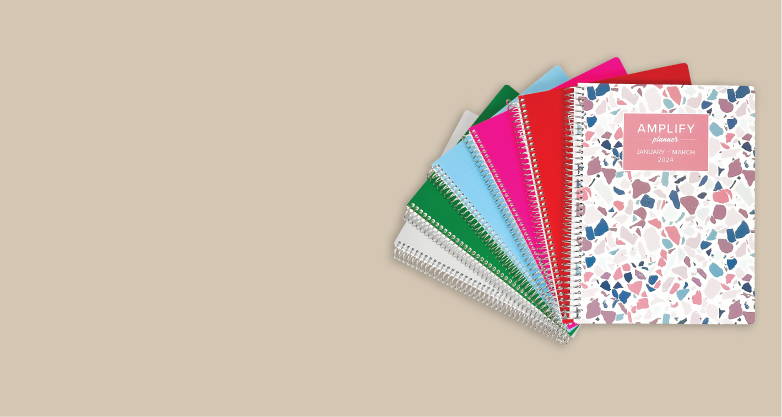 Tired of feeling overwhelmed by your tasks, goals, and the chaos of everyday life?
Do you find yourself searching endlessly for the perfect planning system, only to be left disappointed and unfulfilled?
Amplify Planner is here to transform your planning experience and bring you the peace and productivity you've been craving.

The Amplify Planner System
We offer two highly functional planning options:
A yearly planner with Monthly and Weekly layouts.
A quarterly planner with Monthly, Weekly, AND Daily layouts.
We understand the struggles of juggling multiple responsibilities, whether you're a high achiever, entrepreneur, student, parent, or simply someone with a lot on your plate.
Our layouts give you just enough structure for you to shape a personalized system that consistently works for you.
Investing in Amplify Planner means investing in yourself.
It's a commitment to personal growth, organization, and finding balance in your life. Don't settle for a planner that confines you – choose one that grows with you, adapts to your needs, and unleashes your full potential.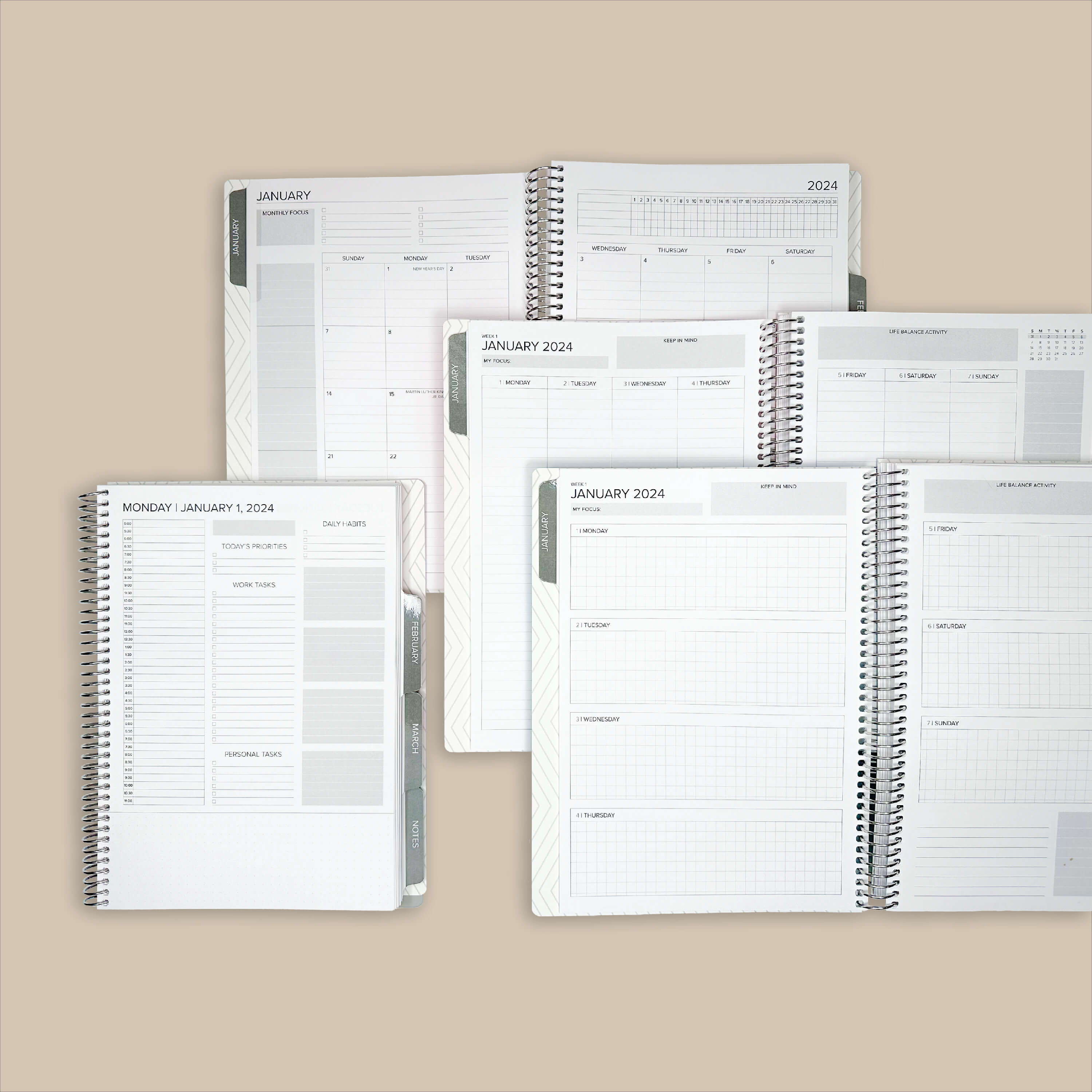 What Our Customers Are Saying
"The functionality of this planner cannot be beat. If you're looking for that one planner to house your entire life, then this is it."
SARAY B. / Content Creator
My Quarterly Amplify Planner has taken me from two planners, a dry erase board, sticky notes everywhere, and multiple to do lists (both digital and on paper) to one planner. It was a game-changer for me and three years later I'm still loving it and using it consistently, every day.
ANNIE G. / Social Media Manager
The flexibility within the structure has truly been invaluable
Amplify has seen me through many stages in life; from working full-time to homeschooling and all the household management in between, Amplify has been my constant planner solution. The flexibility within the structure has truly been invaluable.
Bonus - I LOVE supporting a small, American, women-owned business!
I started using the Amplify Planner because I needed help getting organized while adjusting to fully remote teaching. 10 quarterly planners later, we're back to in-person learning and I'm still loving Amplify! I use it for planning, journaling, and scrapbooking all in one. Bonus - I LOVE supporting a small, American, women-owned business!
CARRIE L. / High School Teacher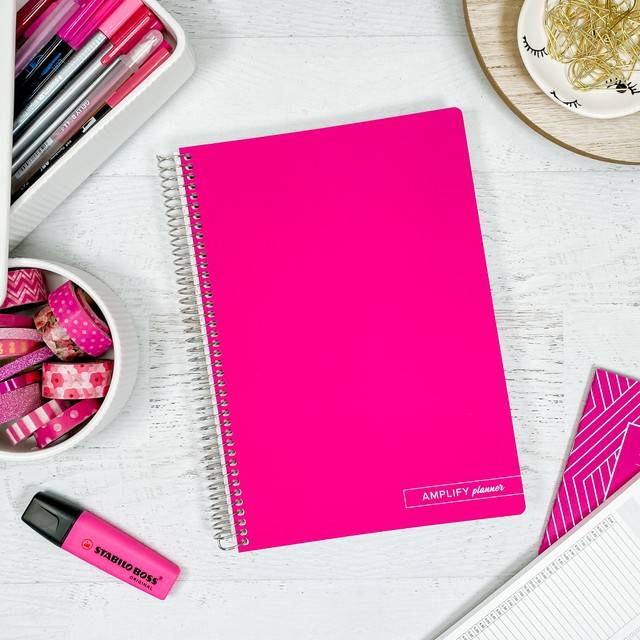 Your planner has a new bestie! Featuring 180 numbered pages, in lined or dot grid. On the same amazing paper as our planner!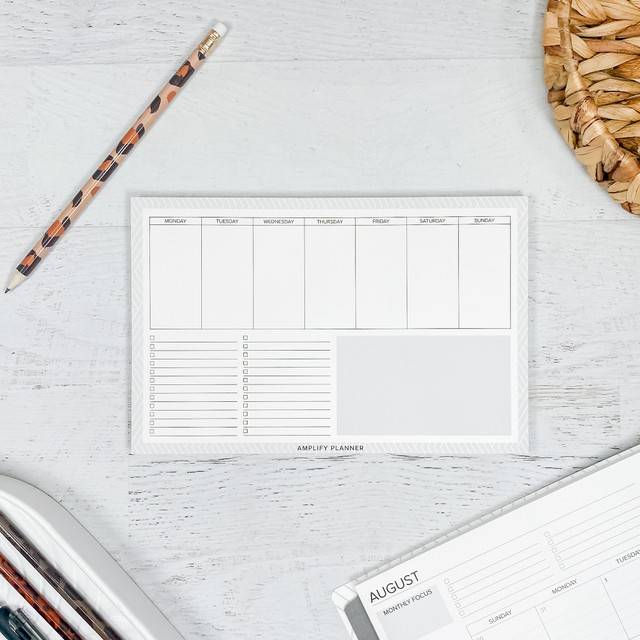 Meet your perfect on the go weekly overview and weekly task manager! This notepad features 50 pages per pad and it's printed on the same amazing paper as our planners!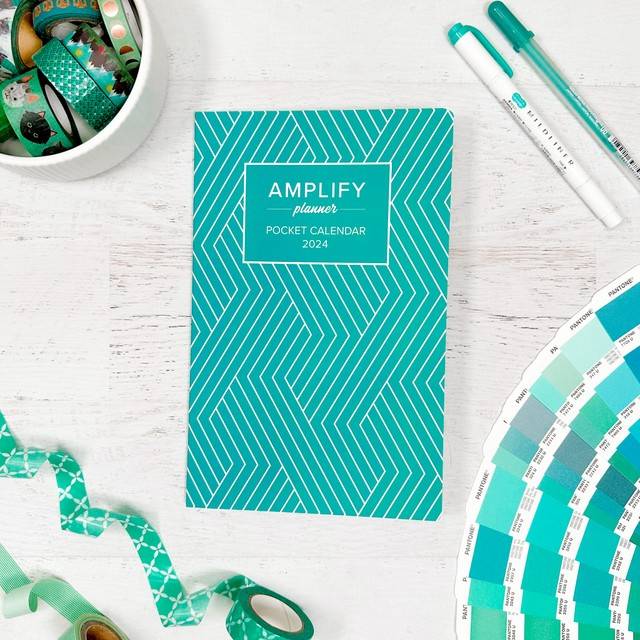 Plan the entire year ahead and take your plans with you on-the-go. Includes 12 monthly spreads for 2024.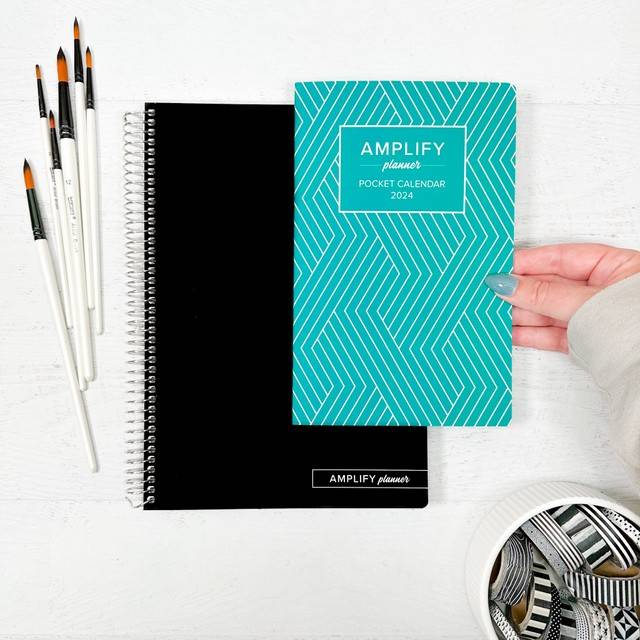 Check out our current bundle offerings to save money when you buy your favorite products together!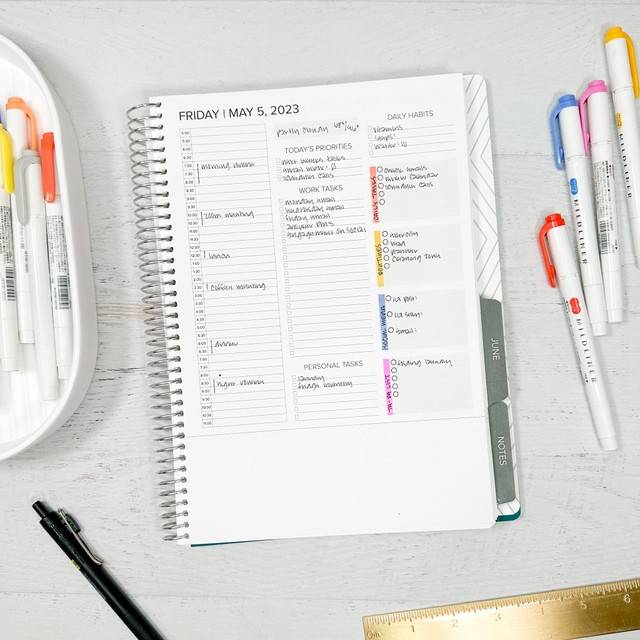 Create a Consistent Planning Routine In Four Days!
👉 Are you struggling to keep up with everything you have going on?
👉 Do you feel like you can't find a planning groove that works for you?
Join our 4-Day email challenge!
We'll walk you through creating a planning routine that works for you!