Amplify (verb) - to expand or express more fully
We're two friends who just happen to love planners and have tried practically every single one of them.
After trying countless planners on our journey to planner peace , we were always left feeling unsatisfied and confined by the rigid structure.
One day we were both sitting in a coffee shop talking about how frustrating it was to find a planner that really worked for our lifestyle.⁠

Simultaneously we both said, "I've always wanted to make my own planner!" From there we pulled out our notebooks and started designing what our ideal planner would look like and at that moment, Amplify Planner was born. 🎉⁠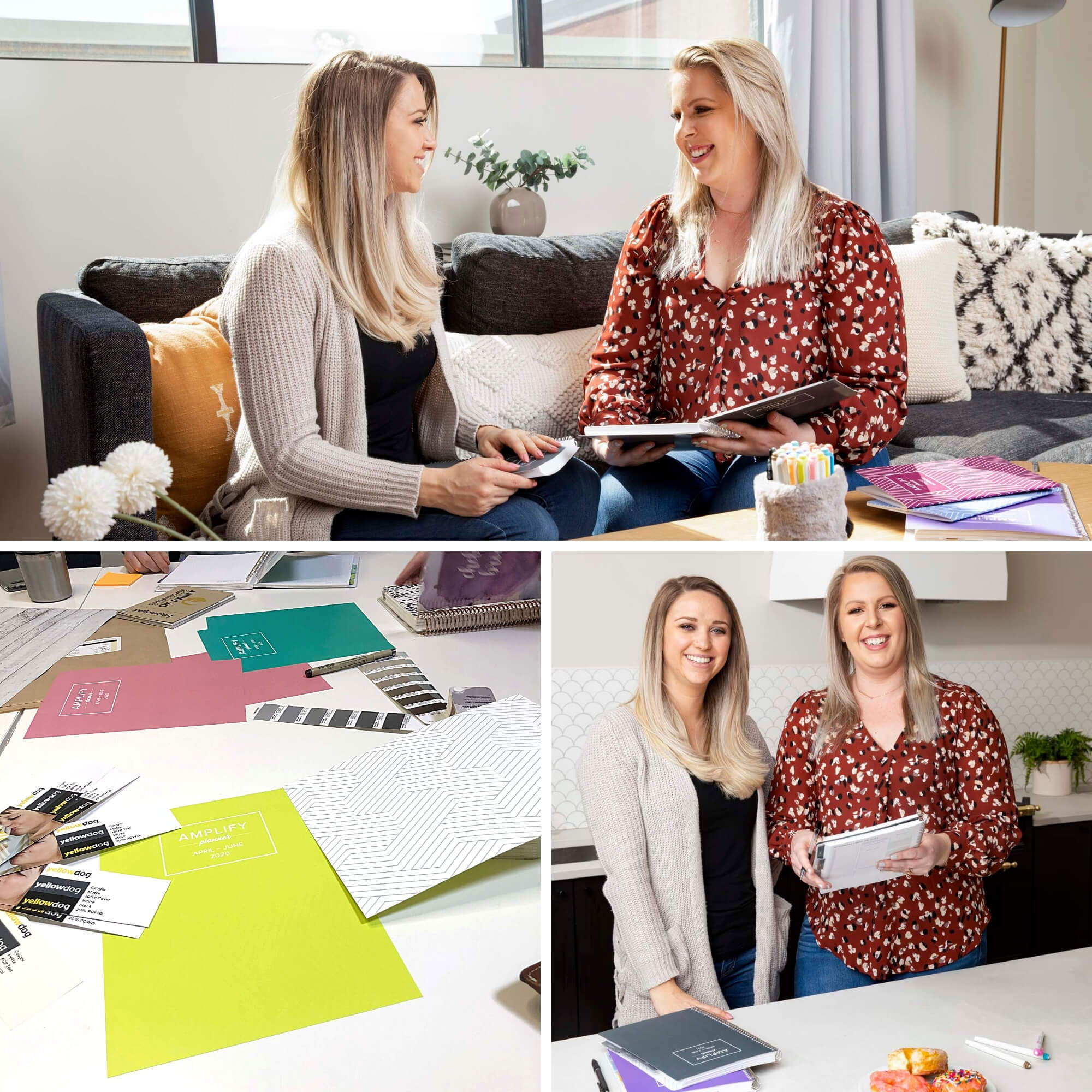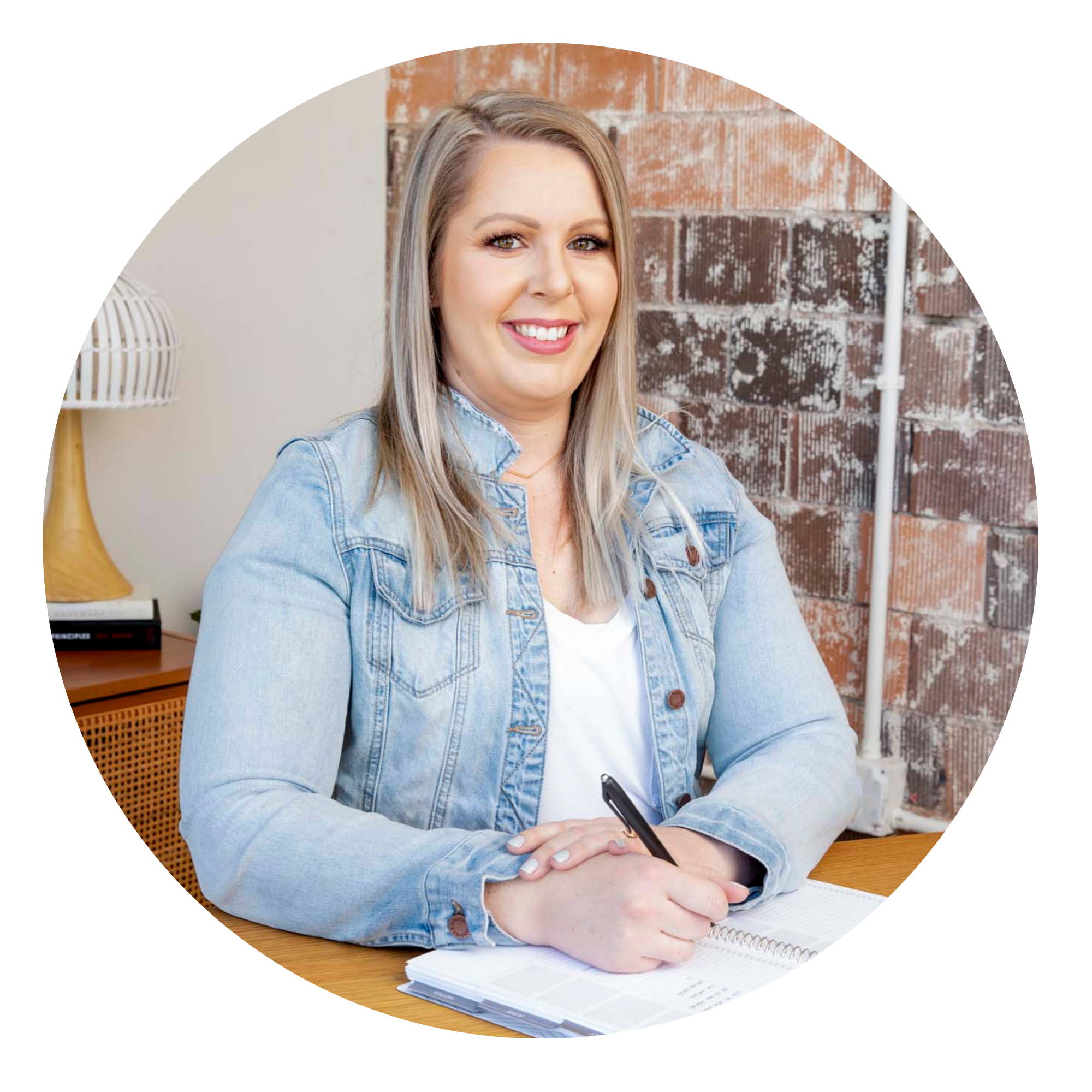 Go to phrase: "I want what I want!"
Hi! I'm Chelsea, one of the creators of Amplify Planner!

You already know all about the Amplify Planner but here's a couple of details about me!
I've been running my own planner sticker business over the past four years, it was one of the things that directed me into designing the Amplify Planner.

My Enneagram is a 3w4 but sometimes I wish I was as spontaneous as a 7. When I'm not working I enjoy riding my horse, Warlock, camping, and collecting house plants. If you love any of these things then let's be friends!

I strongly believe that planner friends make the best of friends!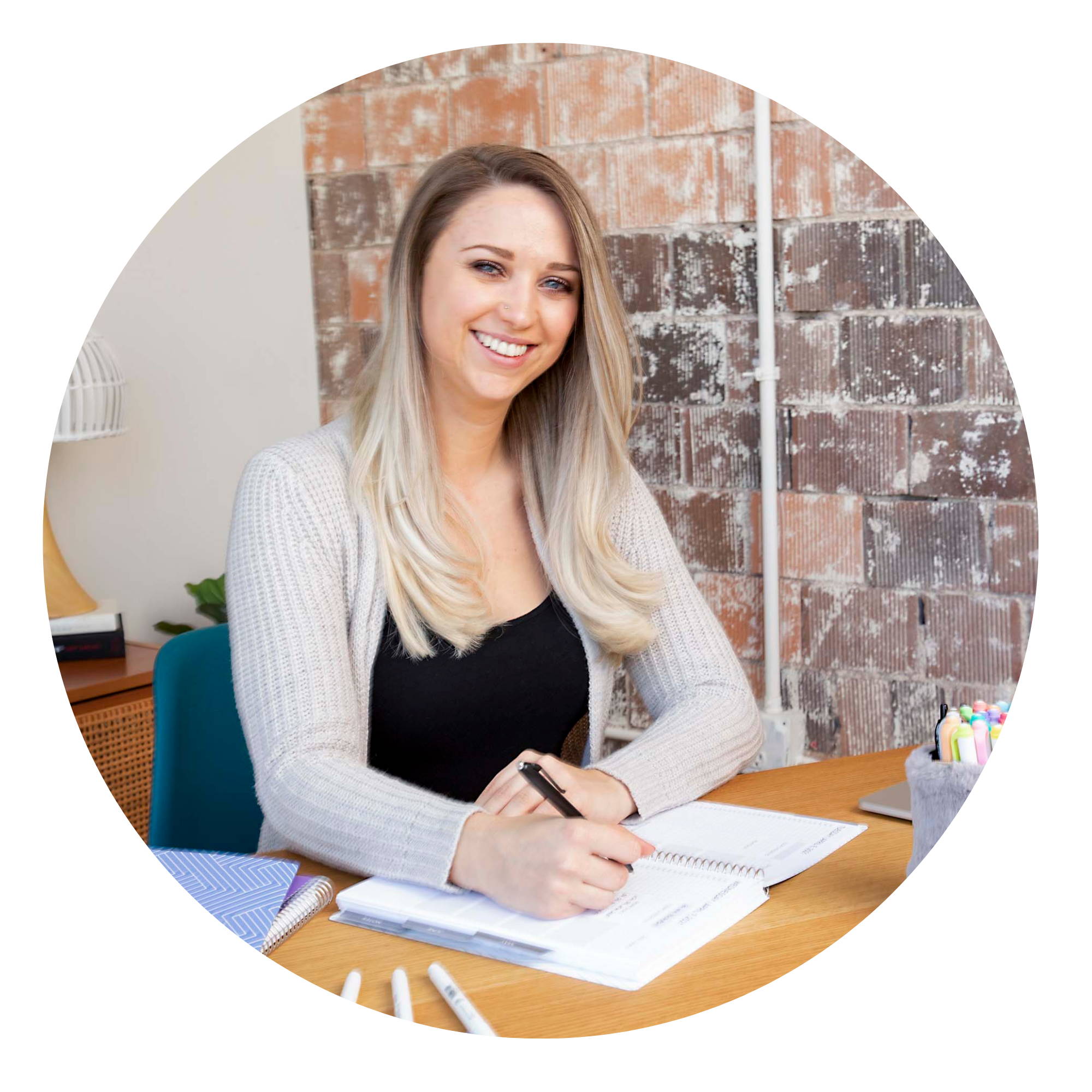 Go to phrase: "I don't hate it."
Hey! I'm Raeanne, or as most everyone calls me, Rae :)
I'm a Colorado Native and I've owned my own web design company since 2015.
I've used a bunch of planners throughout school, work and owning my own business. It was always a dream to make my own, then I met Chelsea!

I'm an Enneagram 1 and drive everyone crazy with constant questions. I have 2 dogs and I'm a brand new mama! Working out is my favorite hobby, but you can also catch me on the couch binging The Office, Dexter, Workin' Moms, or Schitt's Creek just to name a few!
If you can have a conversation with just GIFs, memes, or movie/tv quotes - we just became best friends!
Order your planner today!