Take a look inside Amplify Planner!
All combined into ONE planner!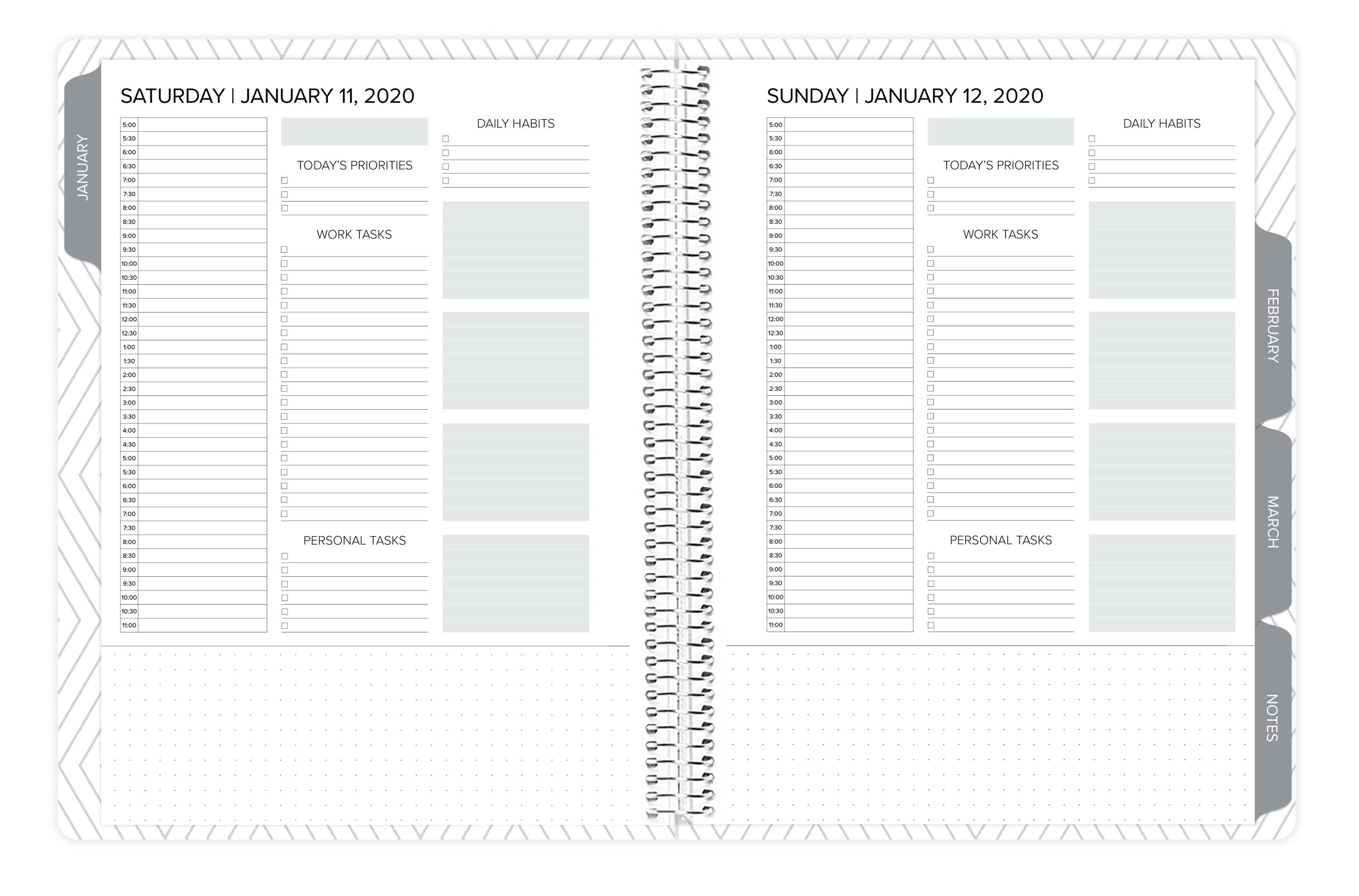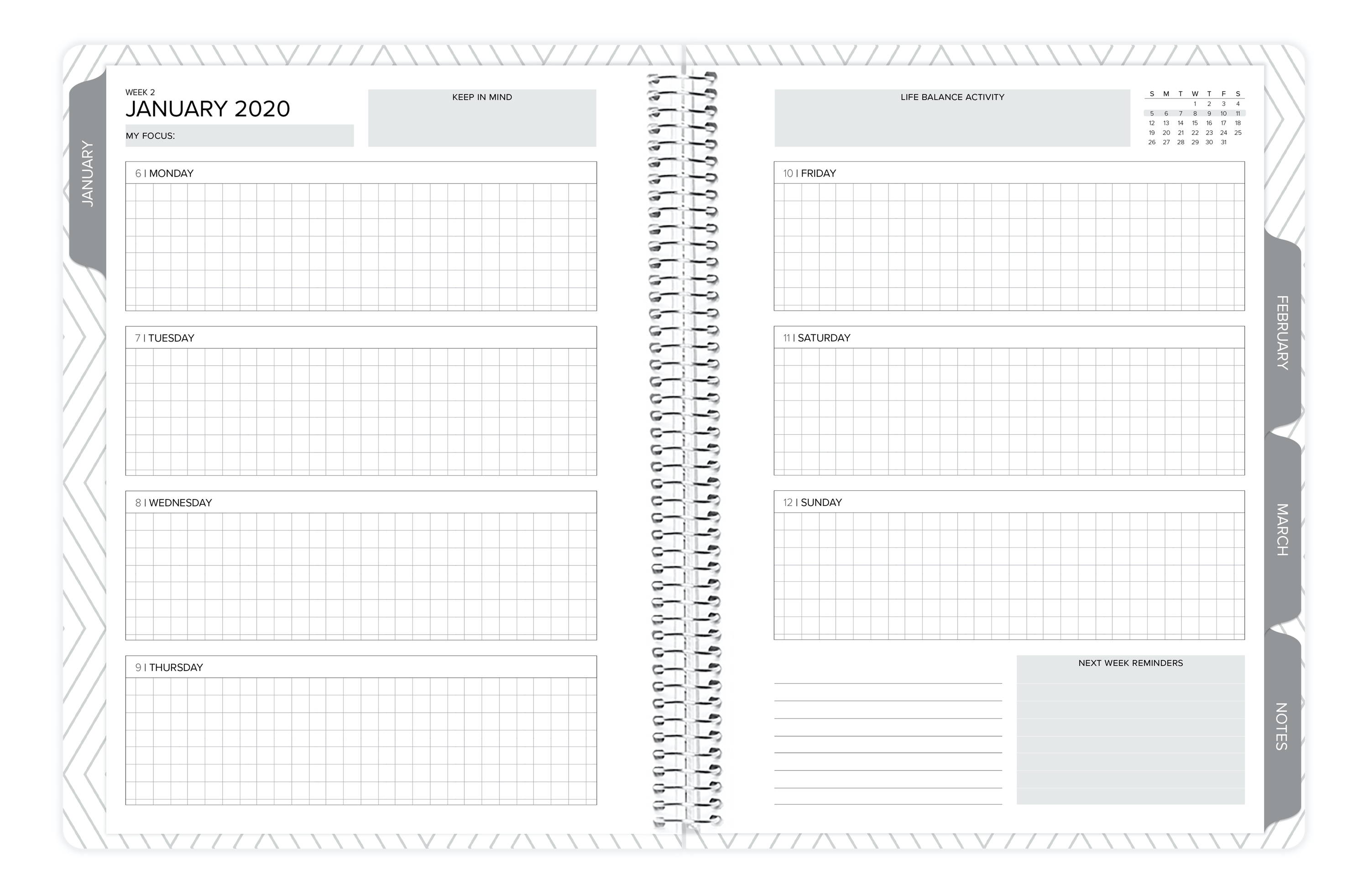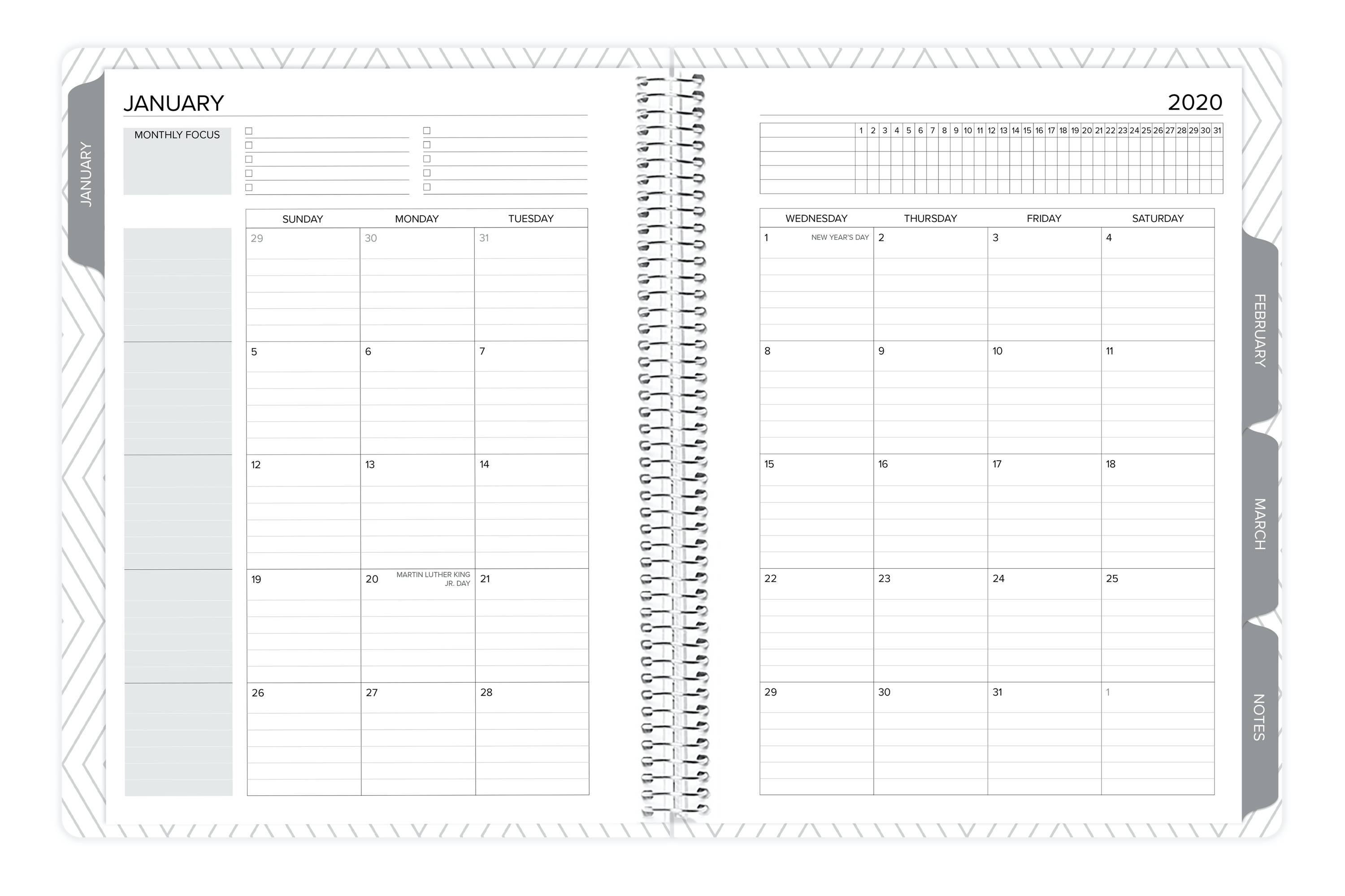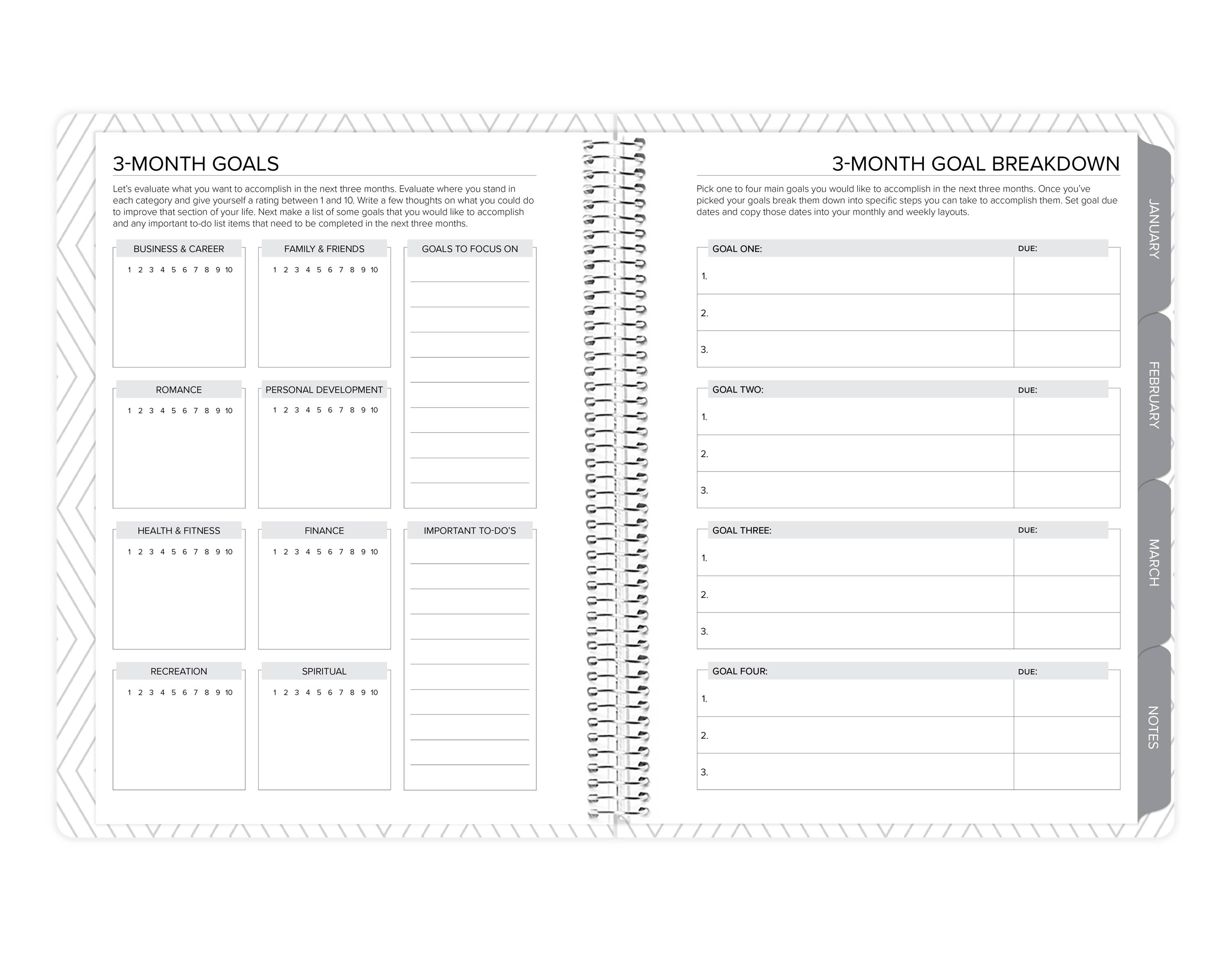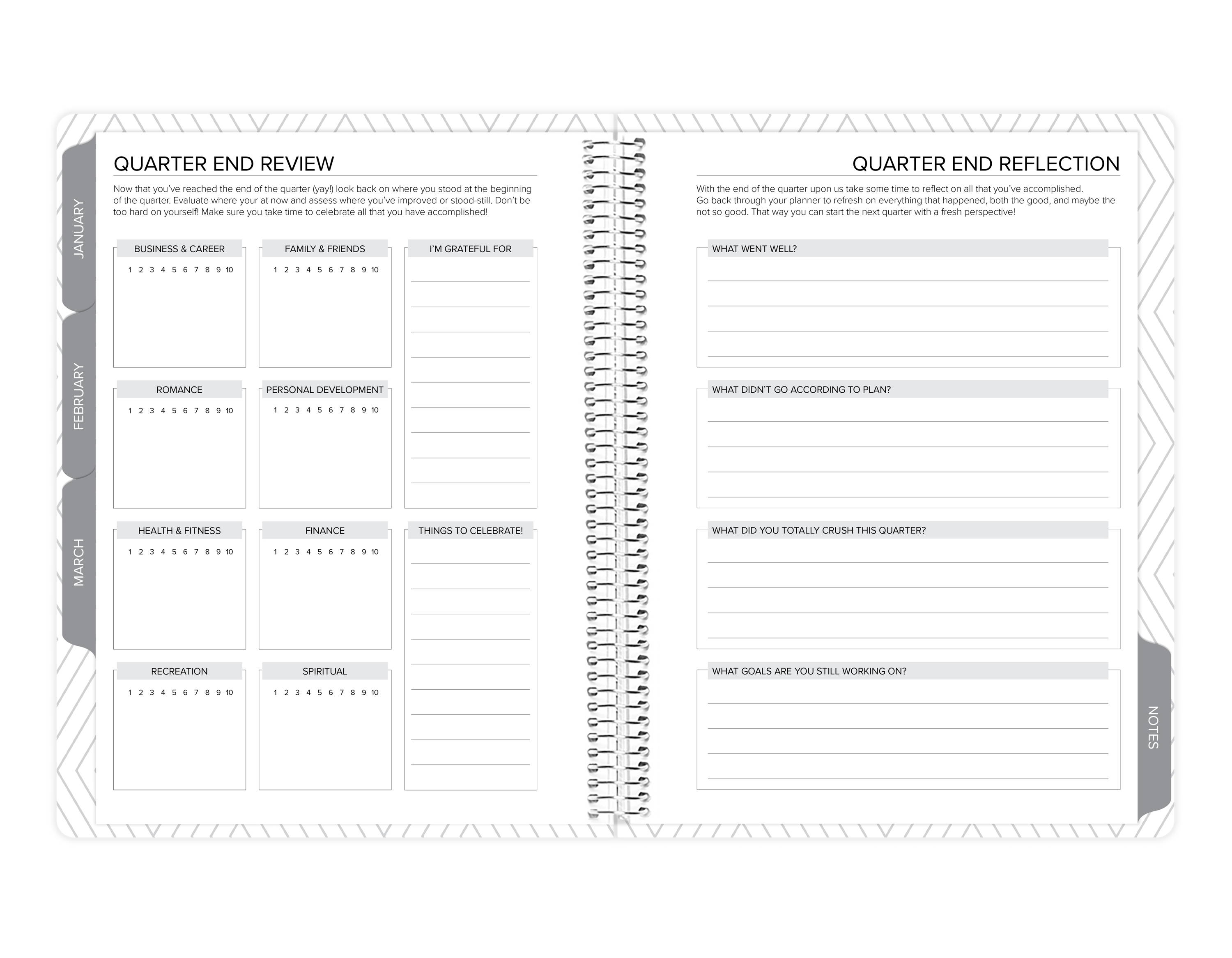 We like the idea of having a section for goal setting. However, we didn't want to be in your face about it! Use this section to evaluate your life and discover the areas you would like to improve in. Each section covers a different area of your life that you can rate yourself on. From those ratings you can create your four goals for the quarter and write down the steps you need to take to accomplish them. The end of your planner comes with a Quarter End Review to help you bring it all together! Use this section to reflect on the areas that improved and to plan what you want to work on next.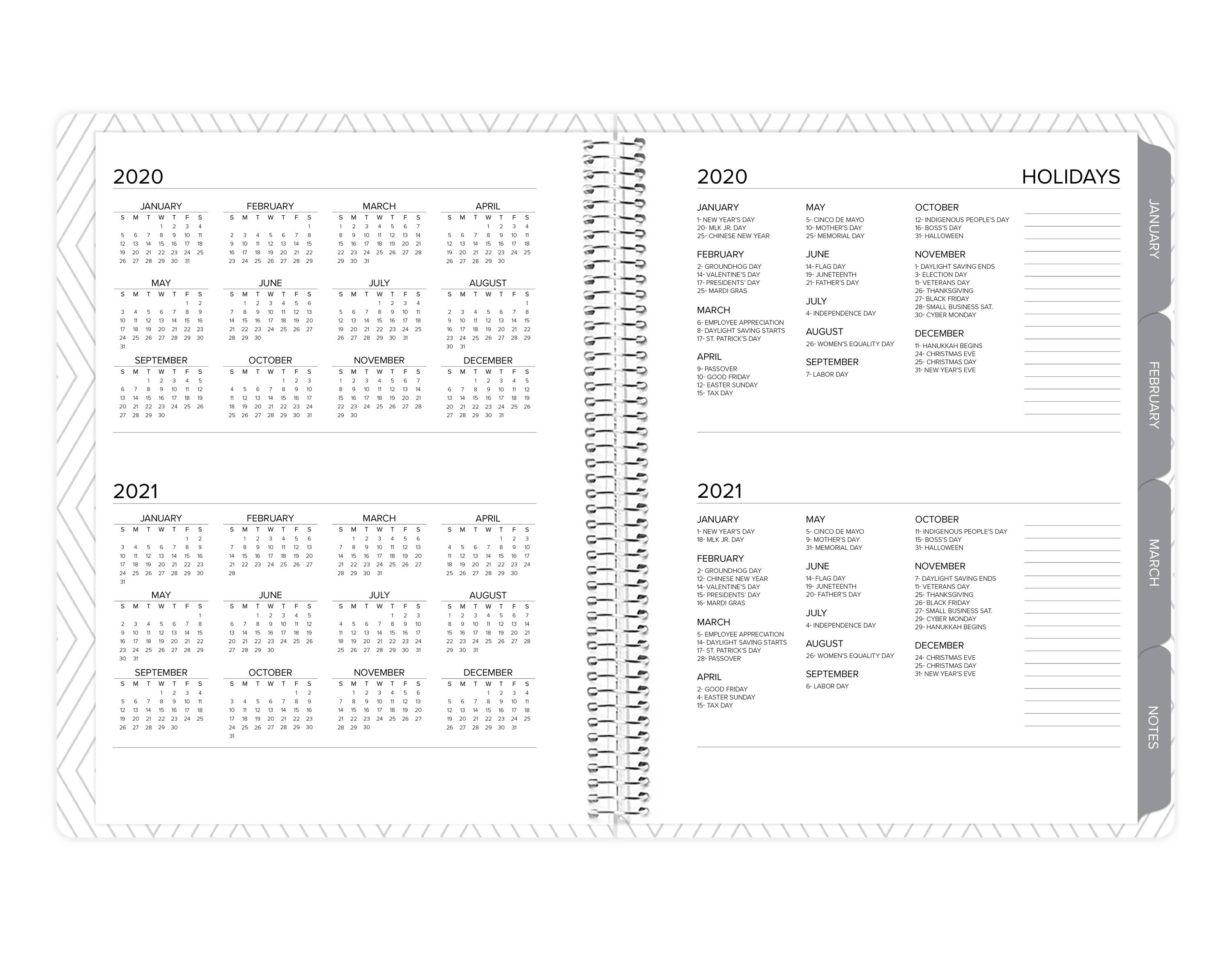 Year at a glance dates & USA Federal Holidays. The lines on the side of the holidays allow for space to write in your own.
Holidays listed are both Federal & common USA holidays.
*Only Federal Holidays appear on the monthly layout.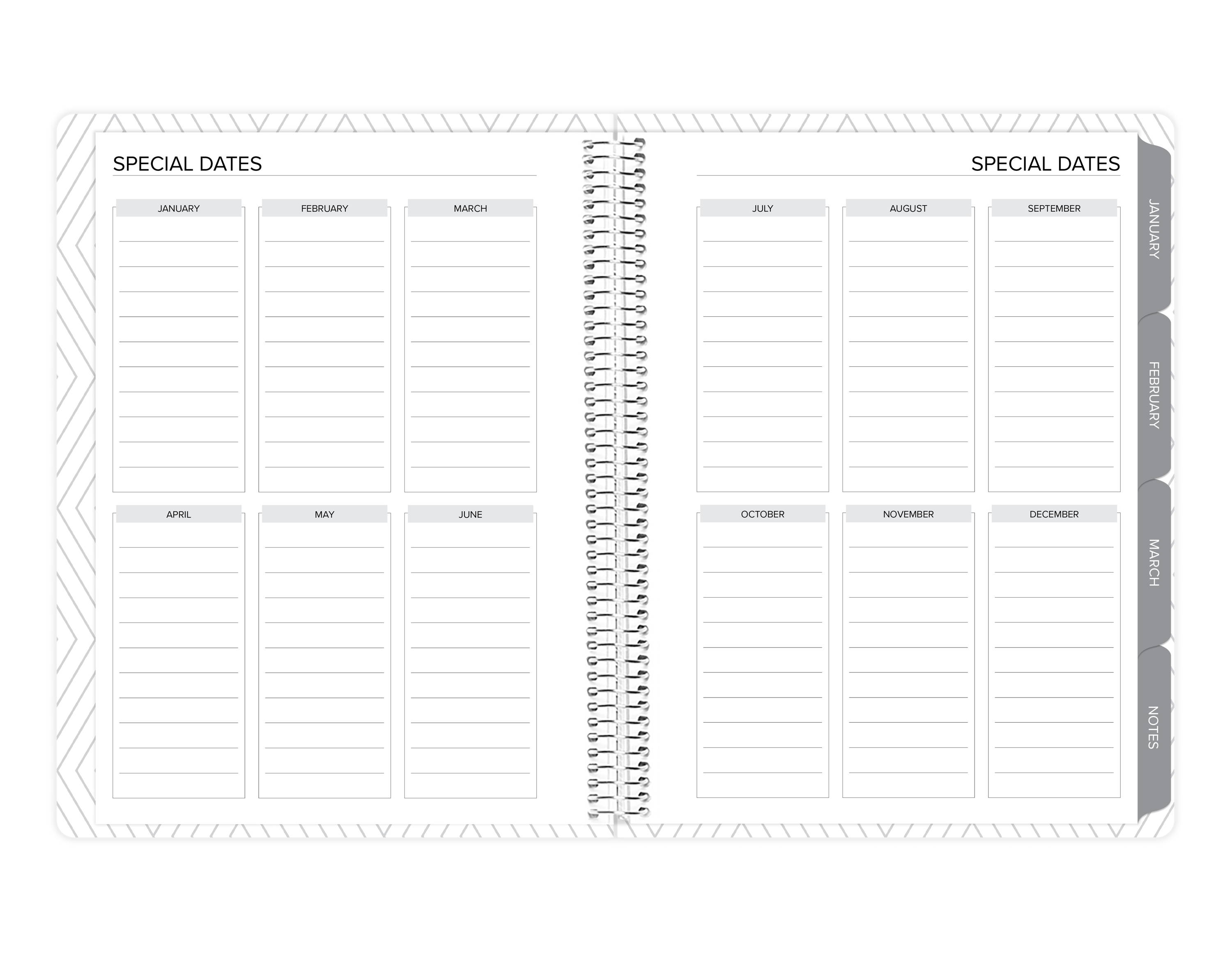 Use this space to write down future events, that way you always have one spot that holds everything.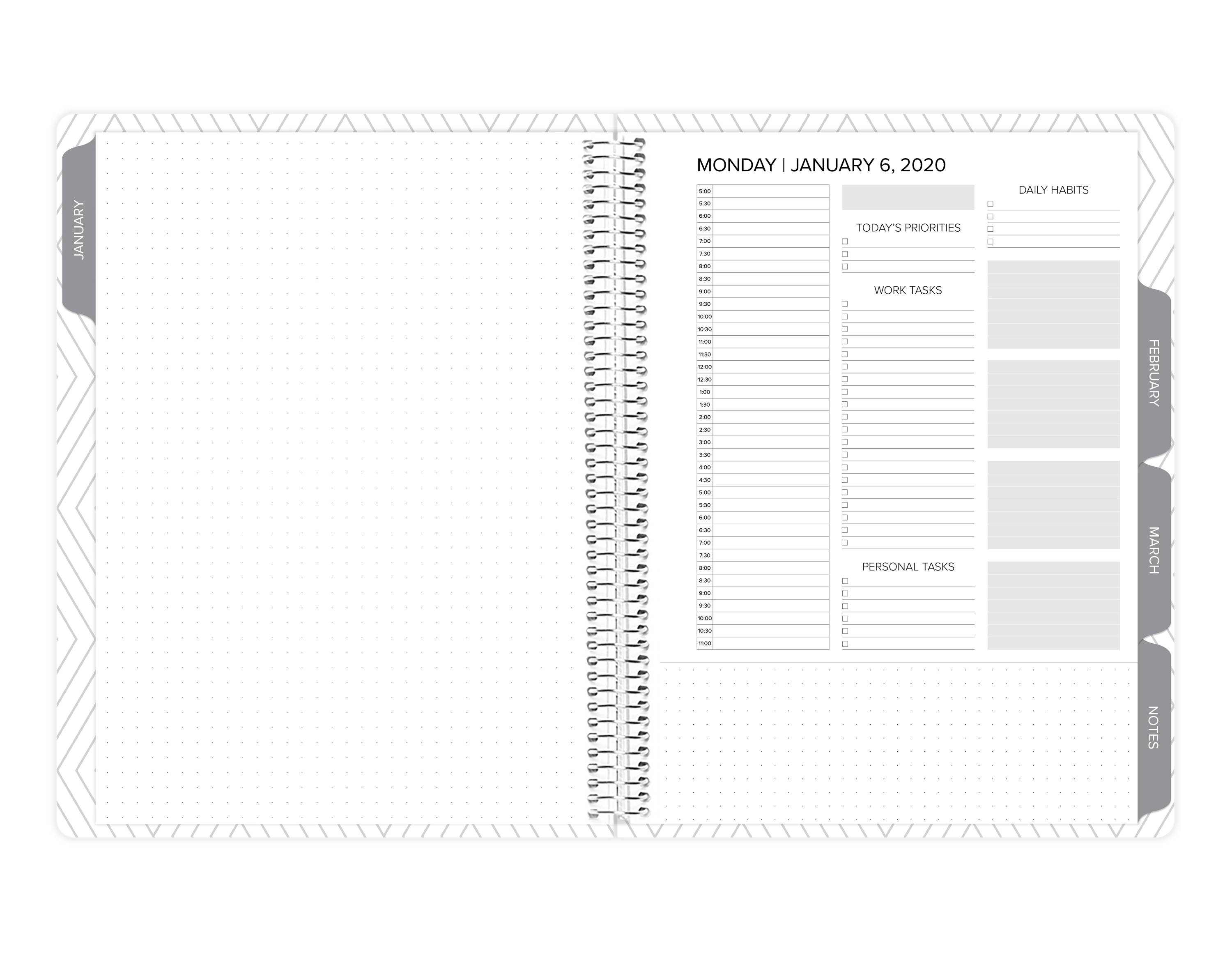 At the start of each week there is a full page of dot grid for you to use however you'd like!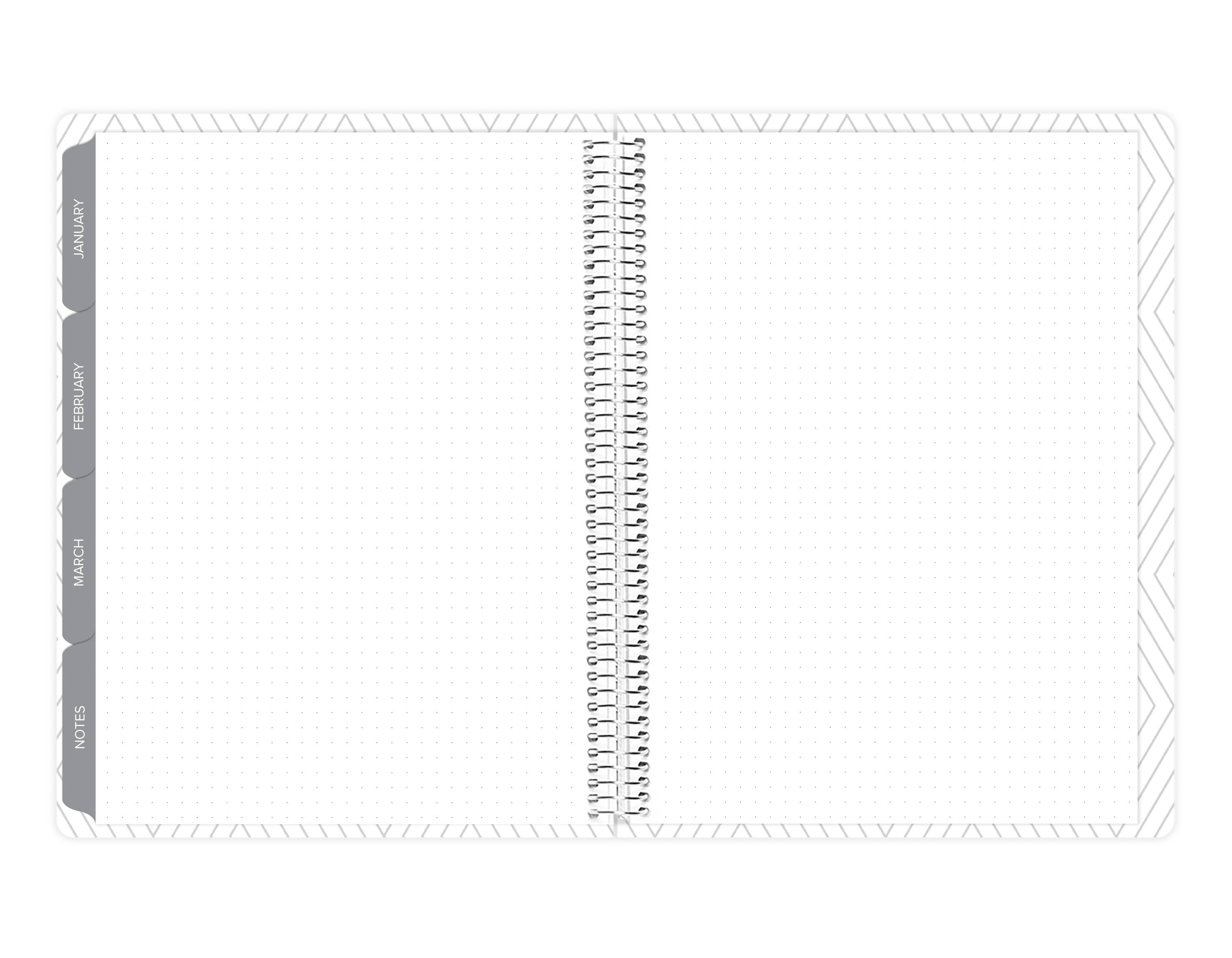 Use the additional 10 dot-grid pages in the back for taking notes or jotting down ideas.
Order Your January-March 2021 Amplify Planner!