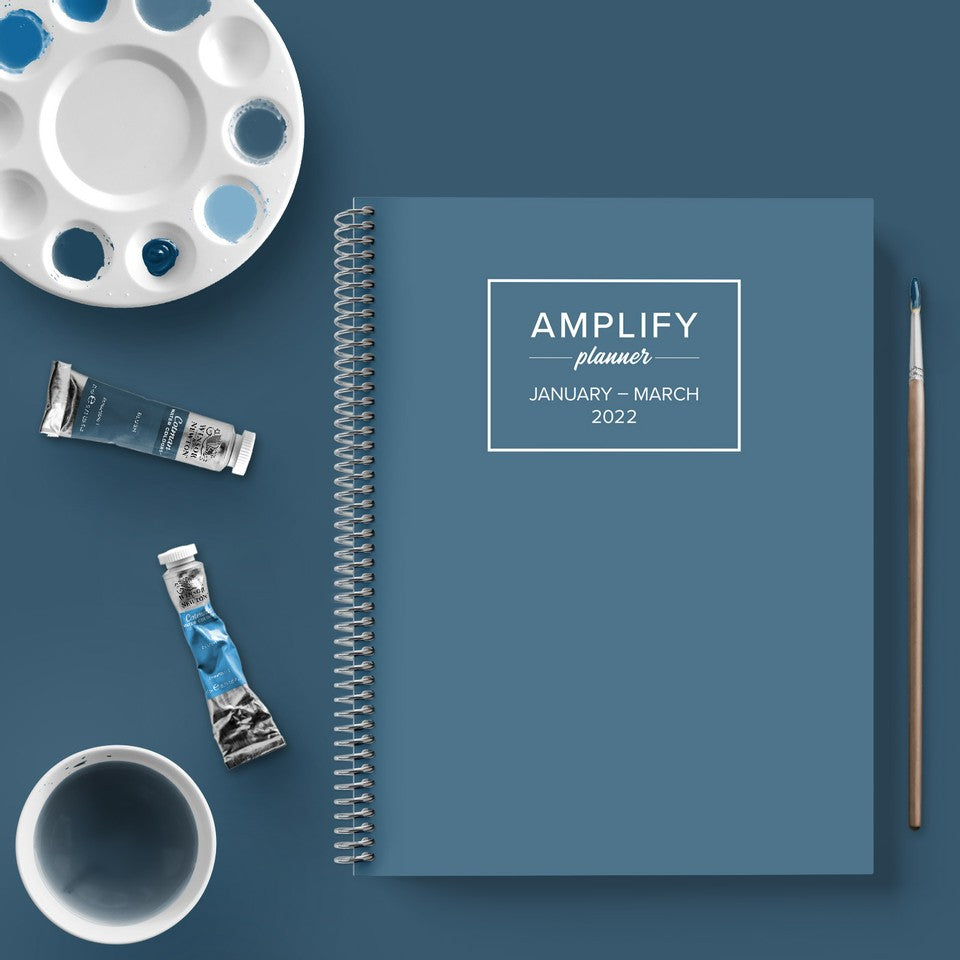 Q1 2022 Planner Color Psychology: What Your Cover Color Choice Might Say About You
A new year is just around the corner which means it's time to dig into Q1 color psychology!

We've researched and written up profiles for each of the new colors. Read on to see what each cover color represents!
 Q1 2022 Planner Color Psychology
 

Storm

Reliable, calm, and sincere. 💙⁠

This hue of blue represents peace, tranquility, and order.
While this cover color may be named Storm, your personality couldn't be more different. You're the kind of person that likes to go with the flow and doesn't usually cause a fuss.⁠ On the flip side, that can cause some people to understandably see you as too passive at times.

Friends know that they can rely on you and feel like they can trust you with their secrets. You'd be the first person a friend in need would call.⁠

People may see you as predictable, but that isn't necessarily a bad thing. They find comfort knowing you are always being genuine. You value deep relationships and are more of a giver than a taker. Just be careful of being too trusting, not everyone values trust as much as you do.

Dusty Lilac


Unconventional, outgoing, and open-minded. 💜⁠
⁠
You're known for putting the needs of others before your own, while this isn't always a bad thing, you may just want to be careful of giving too much to others. Remember that you can't give from an empty cup.

A natural peacekeeper, you like to avoid confrontations. Conversely, you might be known as the person who stands out and goes against the crowd, not afraid to speak your mind and truth. ⁠You're very good at expressing your emotions, but if not done so in a controlled way, you can come across to some as being immature.

You're often seen as someone who is living life in the moment. You're very sociable and open to other people's perspectives, you often find yourself in deep conversations with people you meet.


Dusk


Timeless, elegant, and affectionate. 💕⁠

In the workplace people feel that you give off joyful, creative and refreshing vibes.⁠ And just like any shade of pink, people may see you as romantic and a natural at evoking happy feelings in others.

You tend to bring out the best in people. This is why friends and family enjoy any time spent with you, and why you're naturally good at diffusing arguments between people.

Some may see you as childish only because you have such a child-like sense of adventure and fun, when others tend to be more serious.
You might be seen as someone with old-fashioned values and beliefs. Some might say you're an old soul. Your home may be decorated with nostalgic pieces that you've picked up at garage sales or antique malls. What people love about you the most is your modesty, you'd never be seen as someone that is "showy".⁠

Sea Glass

Creative, balanced, and tranquil. 😌⁠
⁠
People feel a balance of uplifting energy and tranquility in your presence.

You may have more introverted tendencies when it comes to social situations. But once people get to know you, you easily form strong bonds with them. You're a great communicator, often helping people put what's on their hearts into words.
You have a natural ability to plan and organize steps in advance, which helps you achieve many goals. 

Some may say that you can be a little too emotional at times, but you just can't help expressing your true feelings.
Do you feel like these profiles accurately described your personality based on the cover color you chose?


Share your thoughts with us in the comments!
🛒 🛒  If this helped you decide which Q1 planner to get, head over to the Shop page now to order your planner!